Switch User Interface Language
LiveReception operator user interface(UI) language supports five languages.
English, Korean, Japanese, Traditional Chinese and Simplified Chinese. User can switch the languages.
Click Personal Setting -- Language, choose your target language.
Here we take English to Japanese for example.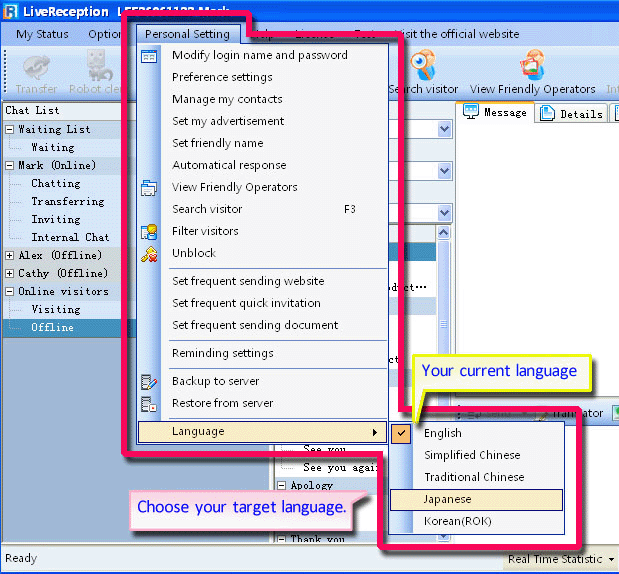 The user will be promoted to confirm. Click Y for yes, N for no.
If YES, the system will turn off. Please run LiveReception manually again.

The language of login has changed into Japanese.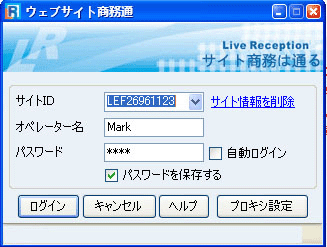 The user interface has switched to Japanese successfully.