Parameter Setting --- Dialog Setting
Comment option setting
Visitor can comment the operator's chat service in the chat window. Operator can edit the content of rating interface.
As shown in the image below, the rating interface: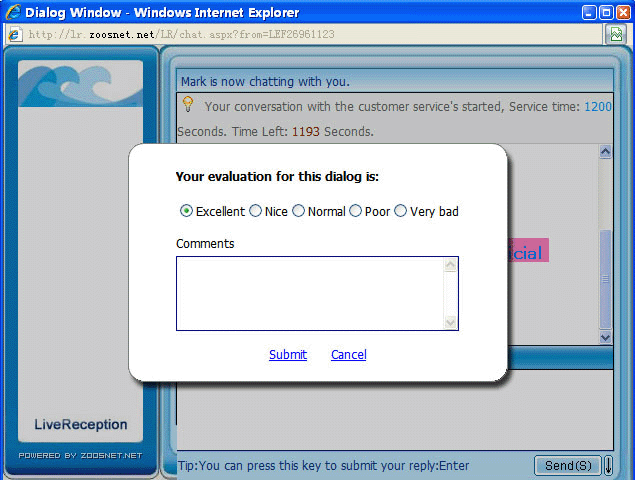 The way to set comment content: Option -- Parameter Setting -- Dialog -- Dialog comment setting.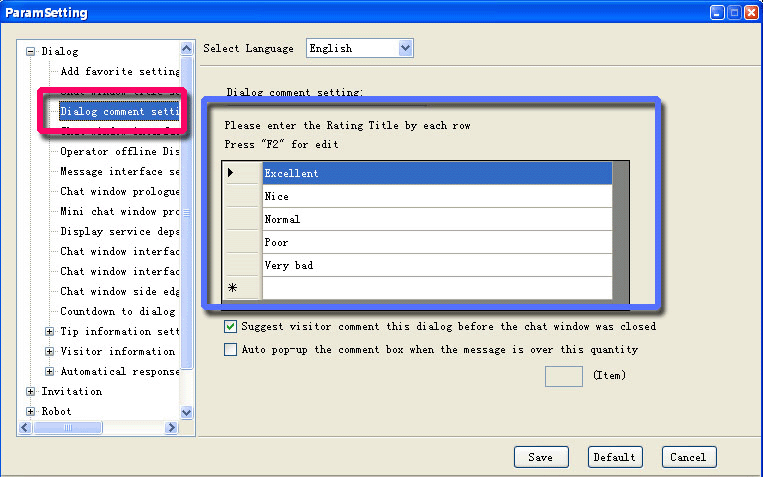 You can edit the rating words into your own favorite. Click Save button to complete the setting.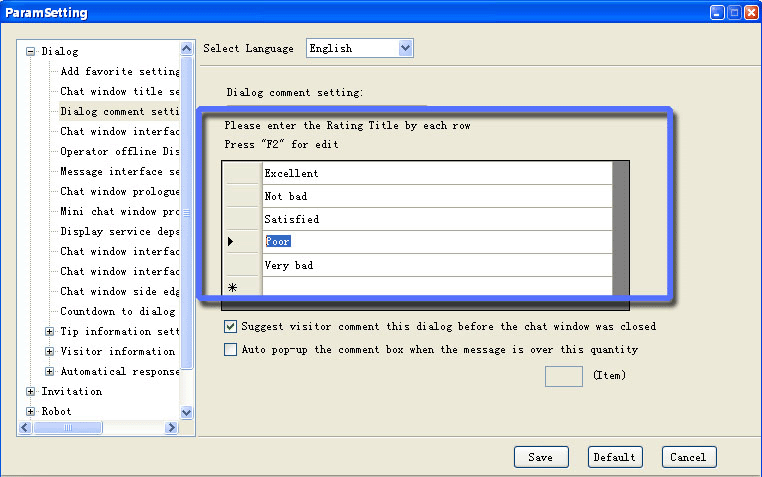 Now we can see that the setting is in effect.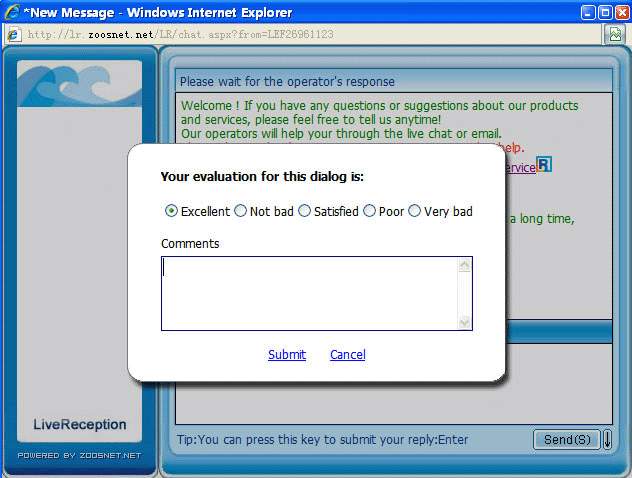 About other options in this interface.