Quick reply system
Quick reply system can help you to send the greeting words in the first time when you are in a chat with the visitor; and you can answer the frequent questions of the visitor very fast by setting the answers into Quick reply list. This is one of the core function of LiveReception, saving a lot of time of the receptionist. Now let's see how to use this function.


Option---Quick reply settings
The window of Quick reply settings shows up.
You can double click a reply or a directory to edit it. Or choose a reply or a directory and click Edit button below.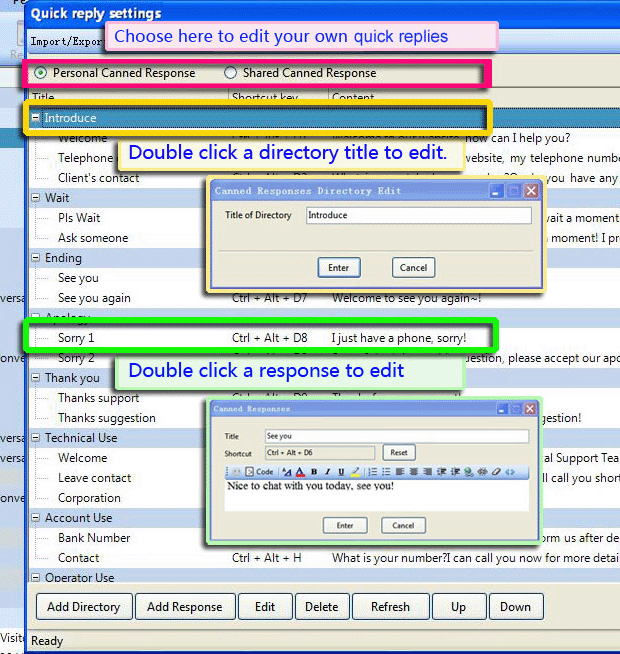 When you need new directories and replies, please do as follows.
Add a new directory.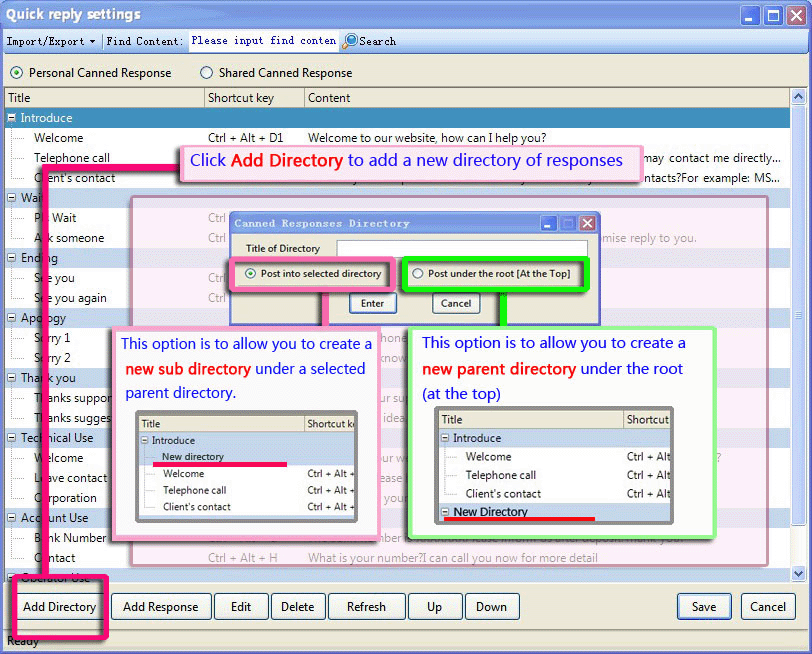 Add a new response.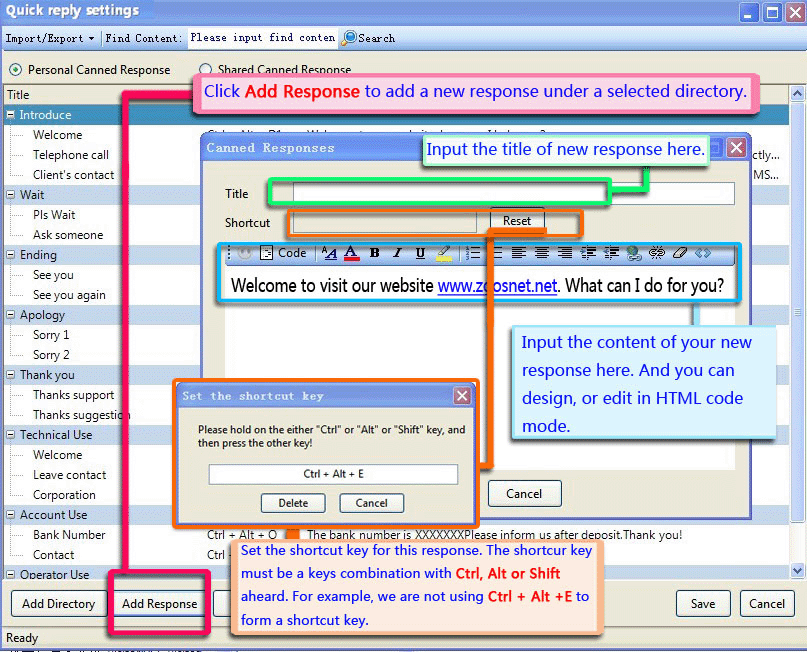 Change the position of response and directory by moving up and down.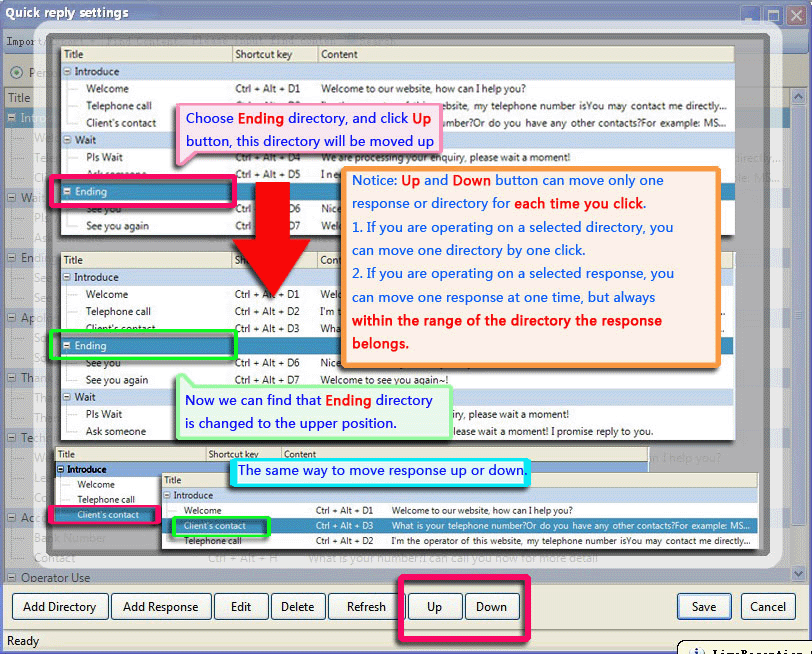 OK! Now let's start over again.
We are going to add a new directory "start reception"?.
And add a new response "Reception 1" under the directory.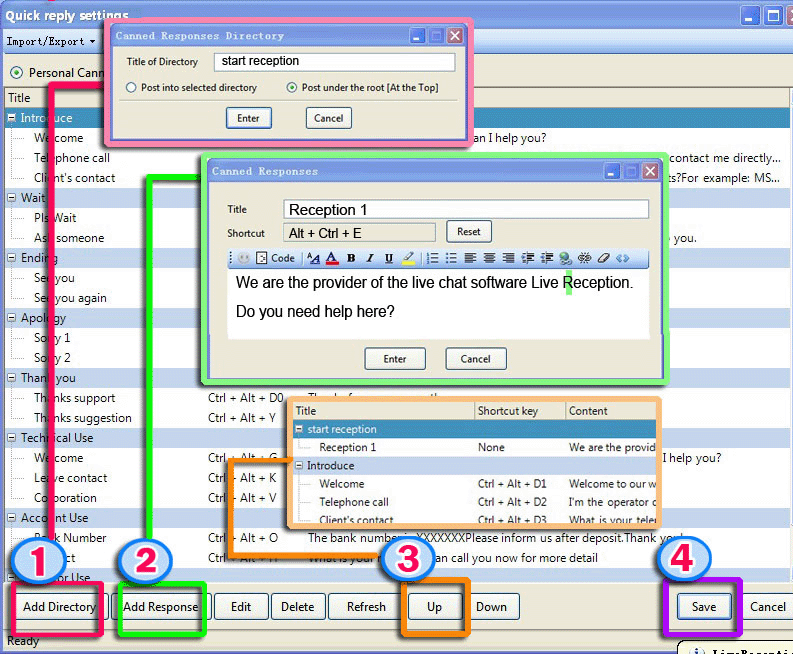 It works...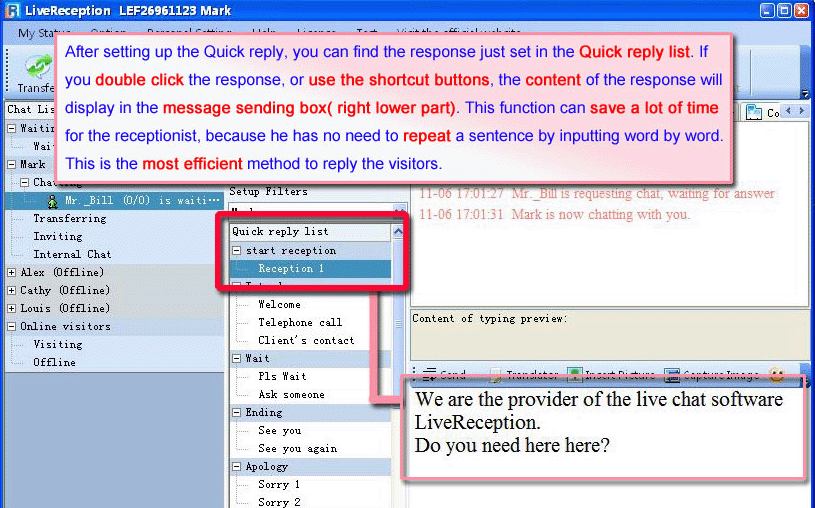 There is another way to add response and directory.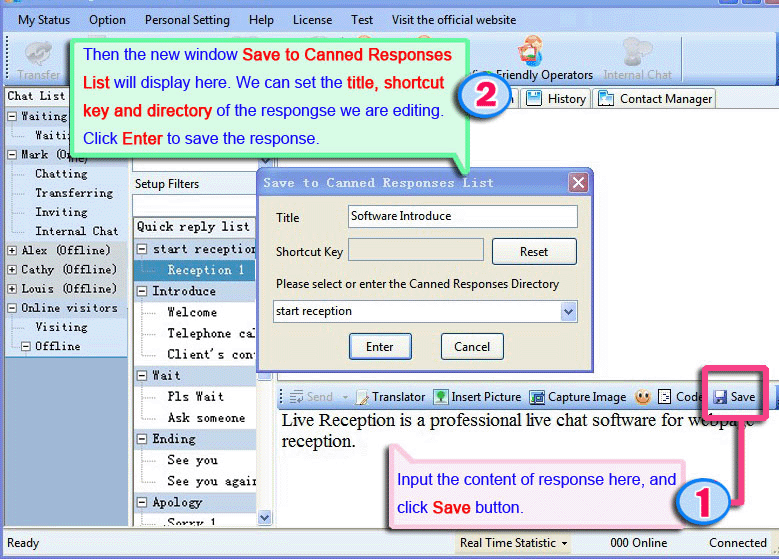 It works ...