Parameter Setting --- Dialog Setting
Chat Window Skin Setting
Operator can decide the skin style of visitor's chat window.
As the image below, the skin color is pink.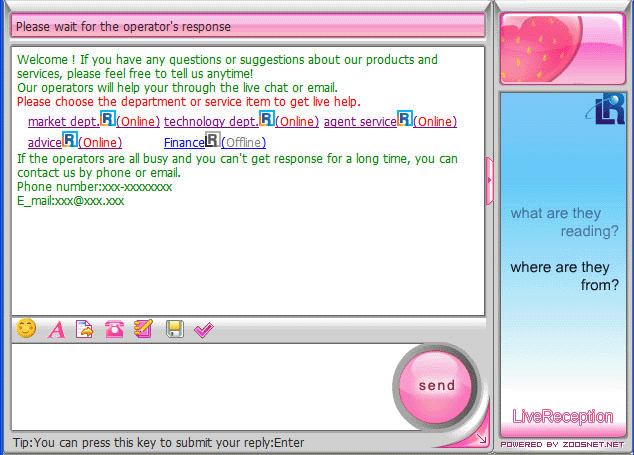 The way to set chat window skin: Option -- Parameter Setting -- Dialog -- Chat window interface skin setting.
Select a specific color for a steady style of chat window.
Select random for a random style. The style changes every time visitor uses chat window.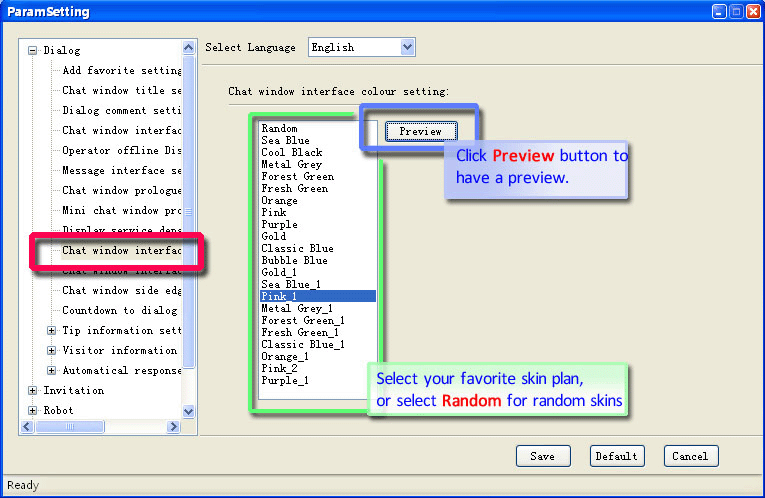 If you don't like the chat window style in the setting list, and you even don't like the whole frame of chat window, you can contact us to customize a special one for you. But it needs extra payment.