Parameter Setting --- Dialog Setting
Direct Chat Prologue Setting
There is way that operator starts a direct chat with visitor in a mini chat window. Know more about Direct Chat.
As shown in the image below, the chat window in pink box is mini direct chat window. The prolouge of direct chat is editable.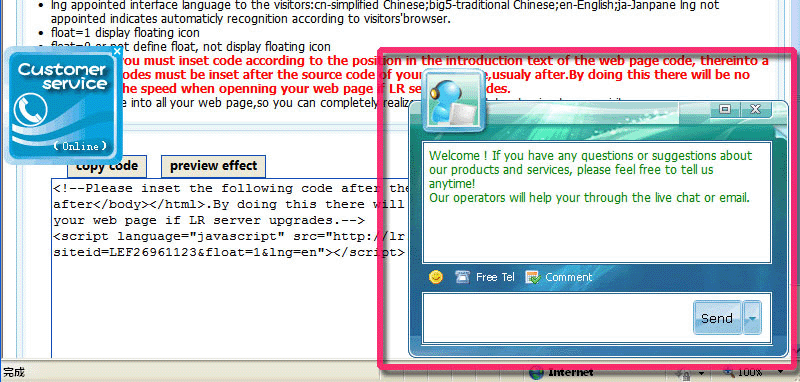 The way to edit the prologue: Option -- Parameter Setting -- Dialog -- Mini chat window prologue.