Personal Preference Settings
Every receptionist needs his own operating preferences. In this setting we can set some personal preference options.
Click Personal Setting button in the main menu, and choose Preference settings.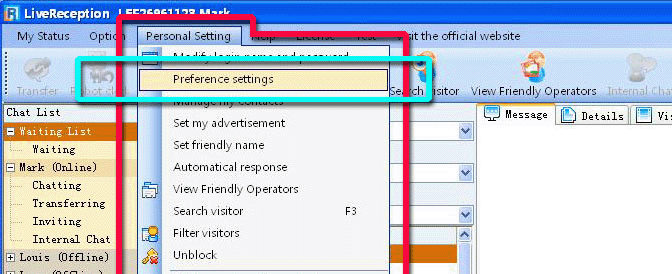 Make your choices in the pop-up interface. The first sheet is Rule.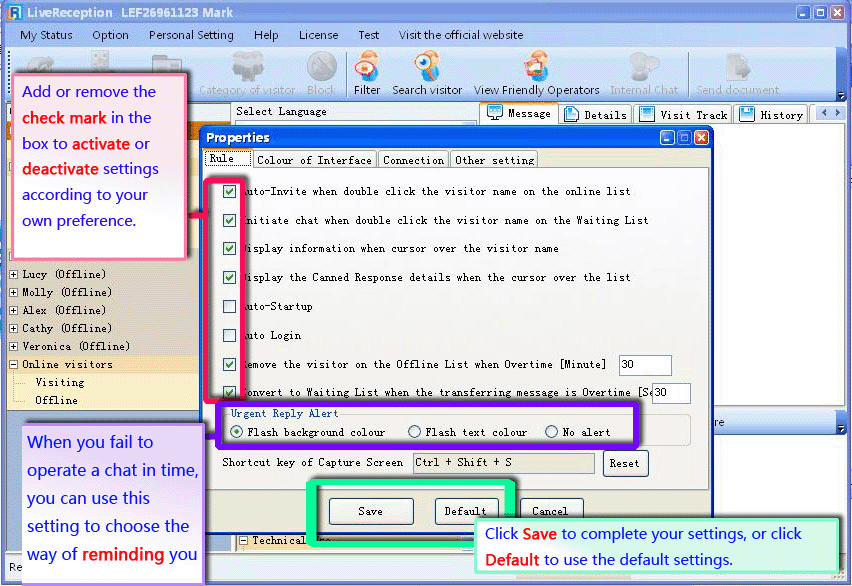 The second sheet is Color of Interface. You can identify the color of your user interface here.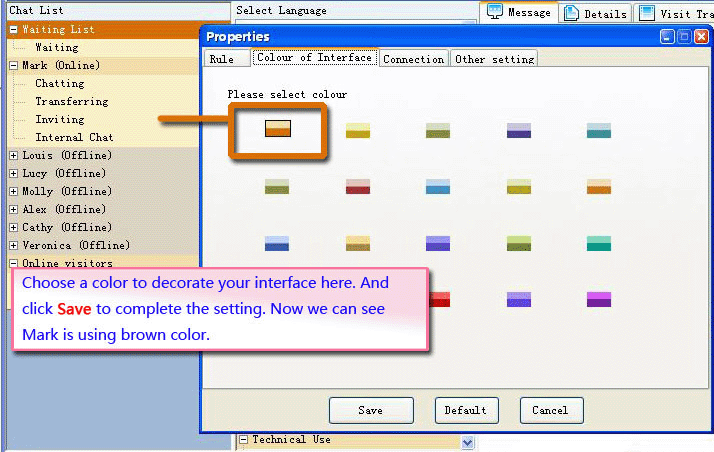 In the third sheet Connection, you can set the network connection of LR software.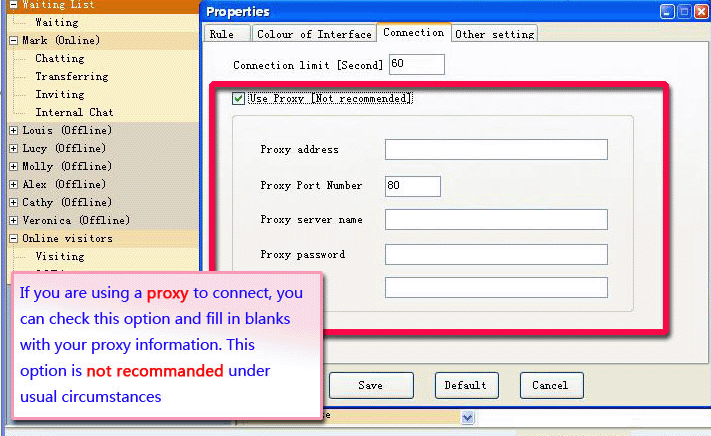 And some other options in the Other Setting sheet.